Belize Vacation Planner
Let's dream up the perfect vacation just for you!
Discover the vacation of your dreams
These unBELIZEable Resorts matched your selections:
Thatch Caye
Southern Cayes, Belize
Welcome to the vacation destination of your dreams! Welcome to Thatch Caye! Sporting overwater bungalows, amazing adventures, and all-inclusive packages, this private island is a must for your trip to beautiful Belize.
Hopkins Bay Resort
Hopkins, Belize
Looking for your new home away from home in beautiful Belize? You'll find it in your oceanfront beach house at Hopkins Bay. Enjoy complimentary activities, a seaside spa, poolside cocktail service, and infinite Caribbean views!
Ranguana Caye
Placencia, Belize
Paradise is waiting for you on a private island in the crystal-clear Caribbean Sea. Just 20 miles off the coast of Belize, you'll find Ranguana Caye, along with its sandy white beaches and unforgettable adventures!
Royal Belize
Southern Cayes, Belize
Experience luxury without compromise at Royal Belize. Spend your days lounging in one of your three luxury villas, enjoying a multitude of complimentary Caribbean adventures, or swaying in a seaside hammock.
Copal Tree Lodge
Punta Gorda, Belize
Situated in the rolling hills of beautiful Belize, you'll find Copal Tree Lodge. As one of National Geographic's Unique Lodges of the World, you'll experience the jungles in all their natural splendor complete with luxury amenities.
Sweet Songs Jungle Lodge
San Ignacio, Belize
Tucked away in the jungles of beautiful Belize lies Sweet Songs Jungle Lodge. Breathe in the crisp air of paradise as you experience nature with amazing adventures and all the comforts of home!
The Placencia Resort
Placencia, Belize
Situated on the beautiful Maya Beach, The Placencia Resort is perfect for groups and families. Guests choose from one, two, or three bedroom accommodations. Complete with a casino, marina, swim-up bar, spacious pool, three restaurants, and access to all the best adventures in Belize.
Brisa Oceano Resort
Placencia, Belize
Nestled in the center of vibrant Placencia Village and a stone's throw away from the emerald Caribbean waters, Brisa Oceano is a newly constructed condominium style resort designed to exceed the comforts of home and provide a truly unique and indulgent vacation in the most beautiful beach location in Belize.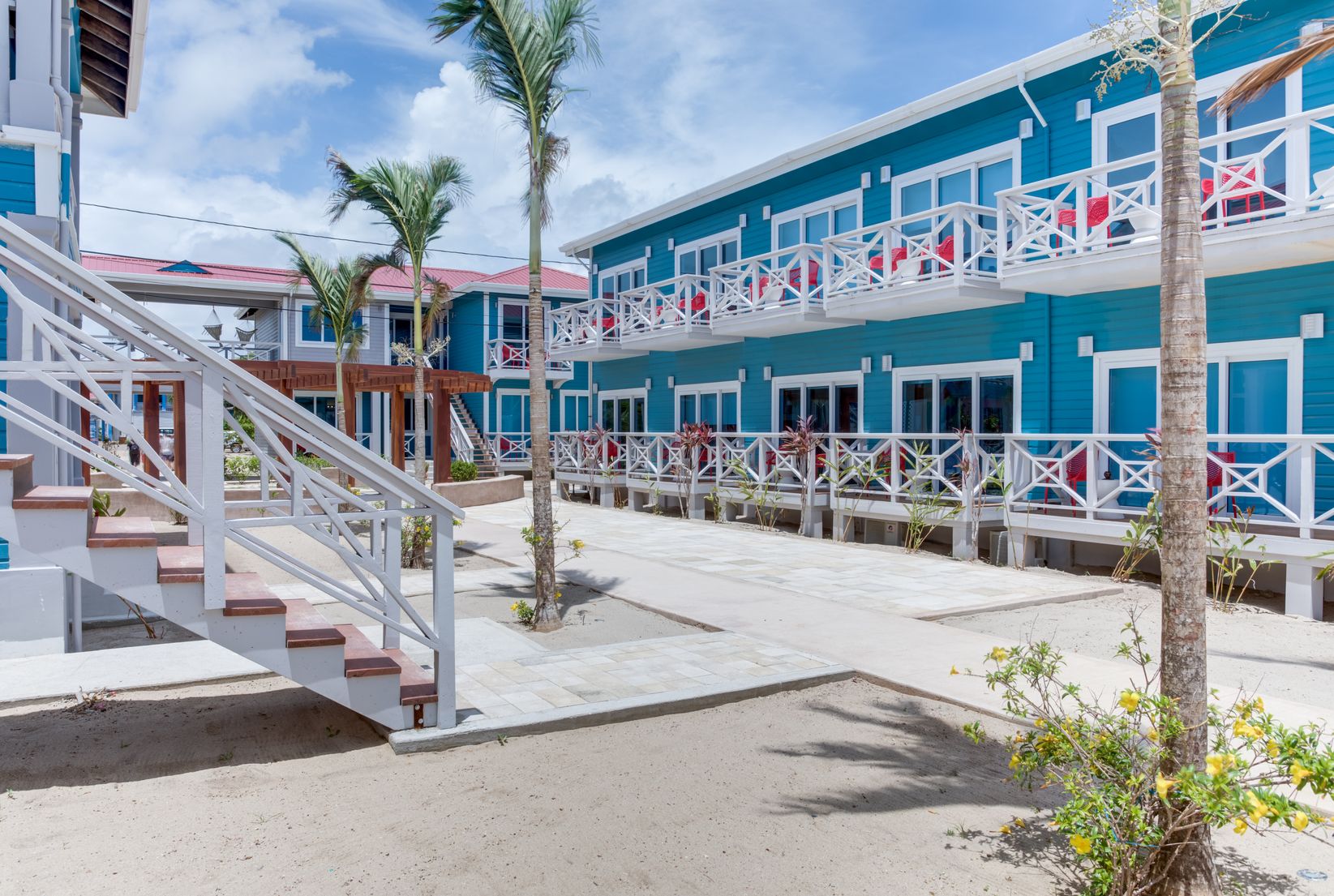 Inquire to start planning: