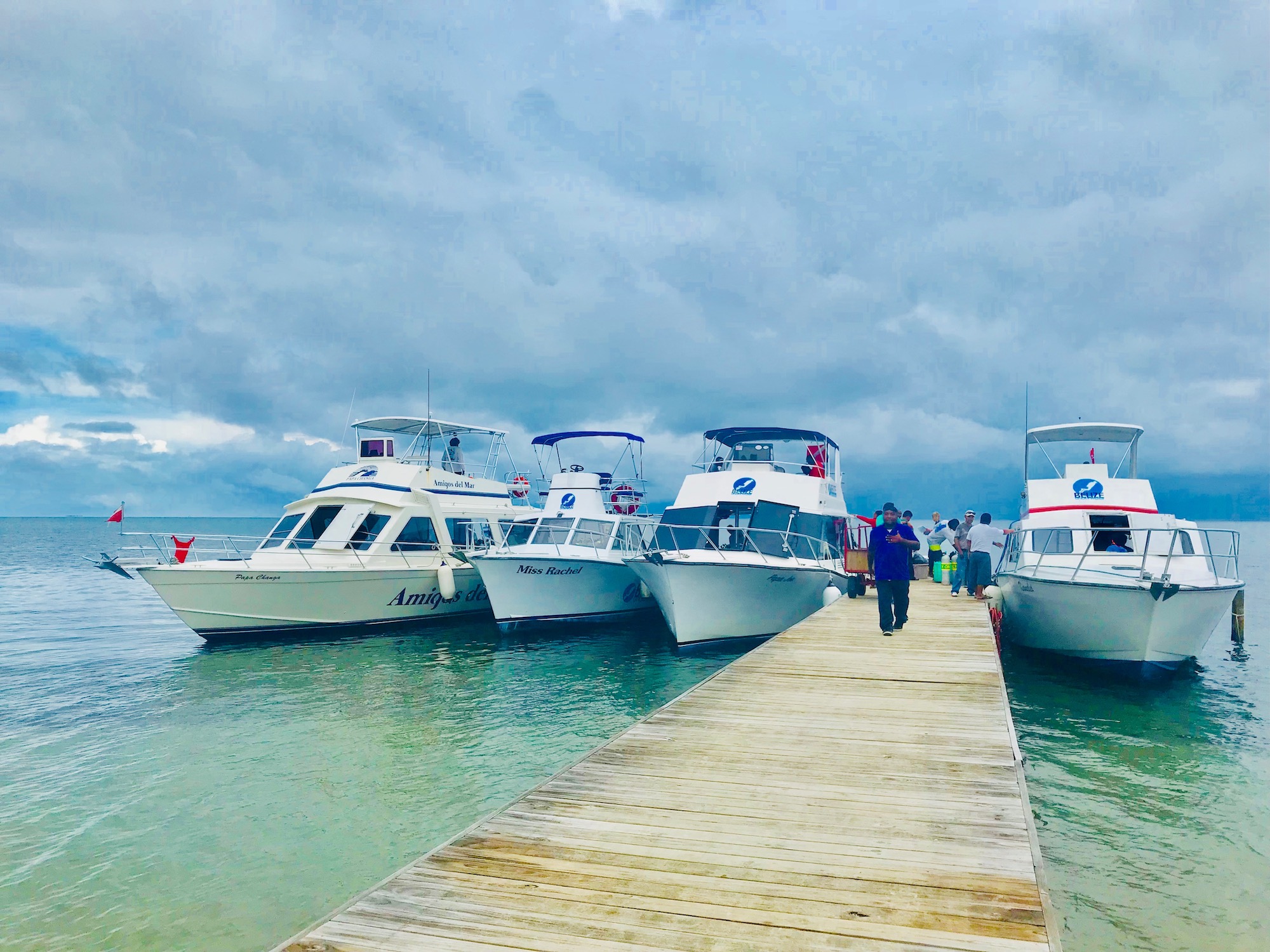 About
Belize Underwater PADI 5-Star Dive Center offers world-class snorkeling along the Belize Barrier Reef; the longest in the Western Hemisphere and second longest in the world. Belize Underwater hosts incredible snorkeling adventures by local guides who know the best spots on the reef. Swim among hundreds of varieties of fish, rays, coral, and even sea turtles!
Dive Sites
BELIZE BARRIER REEF
Just 30 minutes from shore, these sites are 35-60 ft and offer mild drift dives along multicolored walls and ridges teaming with eels, lobsters, groupers and other reef inhabitants. We do multi-level dives for about 45 minutes. This can be a half or full day adventure.
GLOVER'S ATOLL
A 1.5 hour boat ride gets you to the least explored atoll in Belize named by Jacques Cousteau as one of his favorite sites. Glover's Atoll offers the chance to see all kinds of rays, turtles, and rivers of wrasse swimming along stunning coral structures at this United Nations World Heritage Site. This is a full day snorkel.
Ranguana Caye
Snorkel beautiful Ranguana Caye, just 1 hour from the Placencia shore. Cruise out to the picture-perfect 2-acre private island and spend your day in a pristine tropical paradise. Ranguana Caye is known for sea turtle sightings.
TURNEFFE ISLANDS
About 1.5 hours away, Turneffe Islands offer a wide variety of dives. Marine life viewing is greatly impacted by the currents around the islands, bringing schools of large fish. Available from Hopkins only. This is a full day snorkel.
THE BLUE HOLE & LIGHTHOUSE REEF
Lighthouse Reef is about three hours away and offers divers a chance to see the famous Blue Hole. This is a unique dive down for experienced divers only. After the Blue Hole, we'll complete a great snorkeling adventure at Half Moon Caye and the Aquarium. This is a full day adventure.
Tours Include: lunch, beverages, towel, marine park fees, transportation, and snorkel equipment
Recommended Resorts