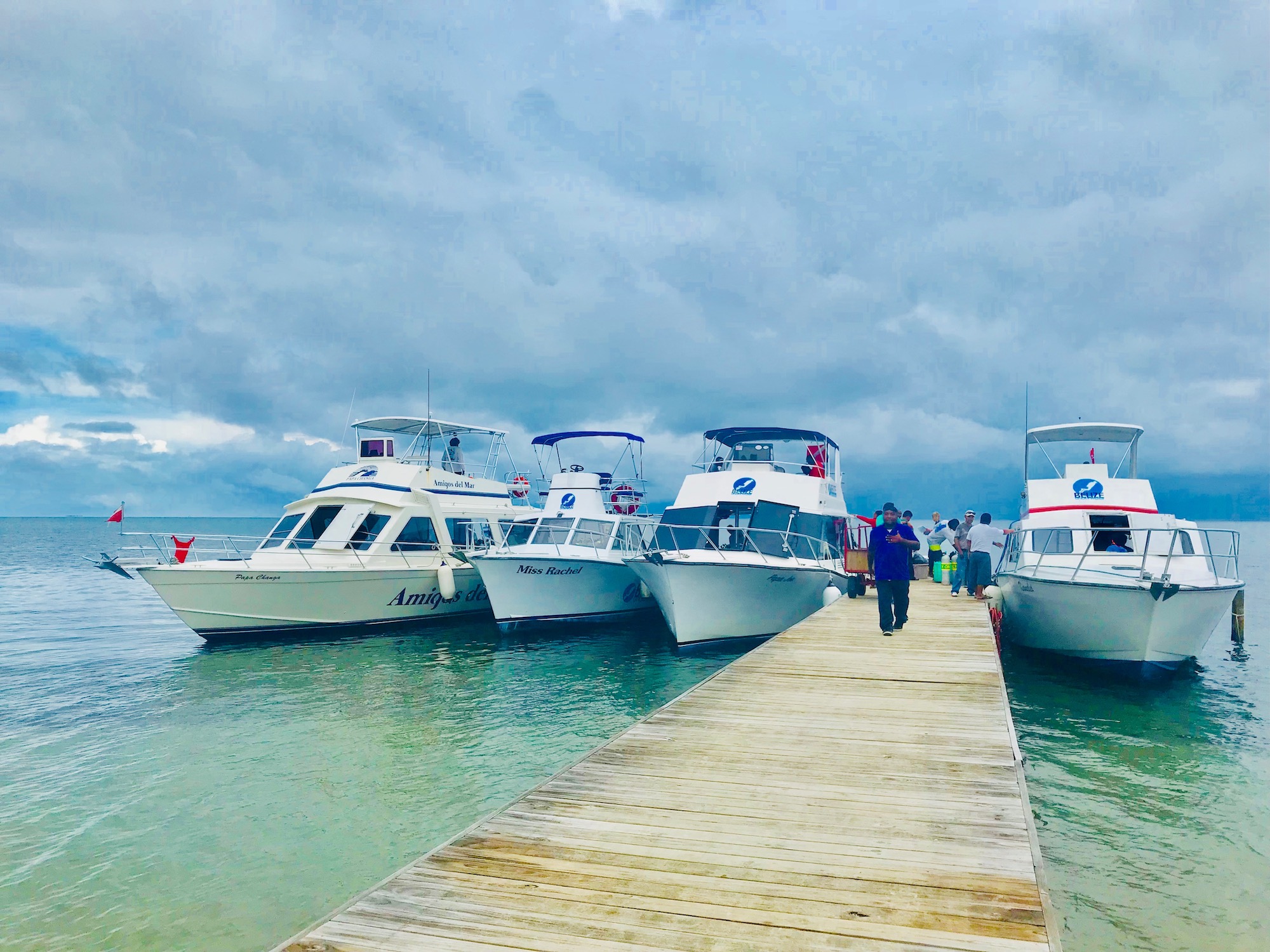 About
Belize Underwater PADI 5-Star Dive Shop offers SCUBA diving and snorkeling along the Belize Barrier Reef. The barrier reef is off the eastern coast of Belize and is the longest in the Western Hemisphere and second longest in the world. Belize Underwater hosts incredible SCUBA diving and snorkeling in the best dive sites in the country. Visit the Blue Hole, South Water Caye, Glover's Atoll, or Turneffe Island. Not certified? We also offer Discover SCUBA where you spend a few hours learning to dive, then you go on a real SCUBA dive, all in one day!
Dive Sites
BELIZE BARRIER REEF
Just 30 minutes from shore, these sites are 35-60 ft and offer mild drift dives along multicolored walls and ridges teaming with eels, lobsters, groupers and other reef inhabitants. We do multi-level dives for about 45 minutes. This is a two-tank day.
GLOVER'S ATOLL
A 1.5 hour boat ride gets you to the least explored atoll in Belize named by Jacques Cousteau as one of his favorite sites. Wall diving from 40-60 ft offers the chance to see all kinds of rays, turtles and rivers of wrasse swimming along stunning coral structures at this United Nations World Heritage Site. This is a long, three-tank day.
TURNEFFE ISLANDS
About 1.5 hours away, Turneffe Islands offer a wide variety of wall dives. Marine life viewing is greatly impacted by the currents around the islands, bringing schools of large fish. The first dive is "The Elbow" at about 80 feet, second and third dive locations depend on conditions. Available from Hopkins only. This is a three-tank day.
THE BLUE HOLE & LIGHTHOUSE REEF
Lighthouse Reef is about three hours away and offers divers a chance to dive the famous Blue Hole. This is a unique dive down for experienced divers only. After the Blue Hole, we'll complete a great diving adventure at Half Moon Caye and the Aquarium. This is a long, three-tank day.
GLADDEN SPIT
(Seasonal)
Gladden Spit is a 1.5 hour boat ride away. This dive is conducted in the open ocean with no visible bottom. Divers get the opportunity to swim along the largest fish in the ocean, the whale shark. For the second dive, you will head to Silk Caye and see parts of the Belize Barrier Reef. Available from Placencia only. This is a three-tank day.
Tours Include: lunch, beverages, towel, marine park fees, transportation
Tours Don't Include: Equipment (may be rented separately)
Diving Courses
Learning to Dive
Discover SCUBA: While not an actual SCUBA certification, the Discover SCUBA experience allows you to give diving a try. Learn how to use SCUBA equipment in shallow water with a quick introduction to basic SCUBA skills. Then go on an actual SCUBA dive along the Belize Barrier Reef.
PADI E Learner: Prior to your vacation, complete the online portion of the PADI certification. Once you arrive in Belize, we'll spend three days doing pool sessions and open water dives. You'll leave with a full PADI certification and a few dives under your belt. Sign up for PADI E-LEARNING to complete. Ask us if you have any questions!
PADI Open Water Referral: Prior to your vacation, complete the knowledge development and pool sessions at your local dive shop. Once you're in Belize, we'll spend two days finishing your open water dives. Leave Belize with your PADI certification and a few completed dives along the largest living barrier reef in the world.
Specialty Courses
Multi-Level Diver

Deep Diver

Enriched Air Diver

Underwater Navigator

Peak Performance Buoyancy

Drift Diver

Search & Recovery

Boat Diver
Continue Learning
PADI Courses
PADI Rusty Diver

PADI Advanced Open Water

PADI Rescue Diver

PADI Emergency First Response

PADI Master SCUBA Diver
Dive Shop Location
Hopkins, Belize
Belize Underwater
25 Sittee River Rd, Hopkins, Belize
+501.670.7298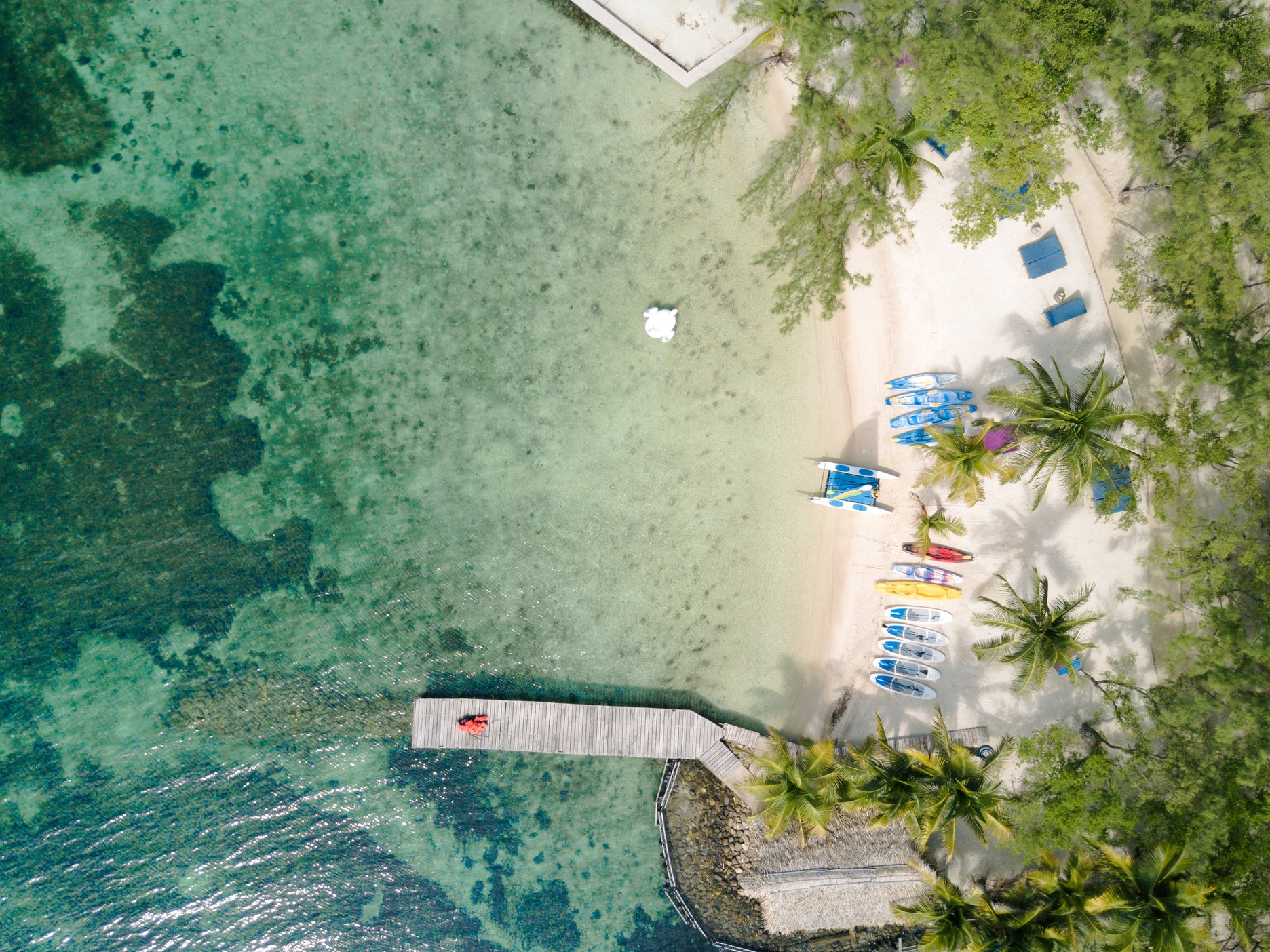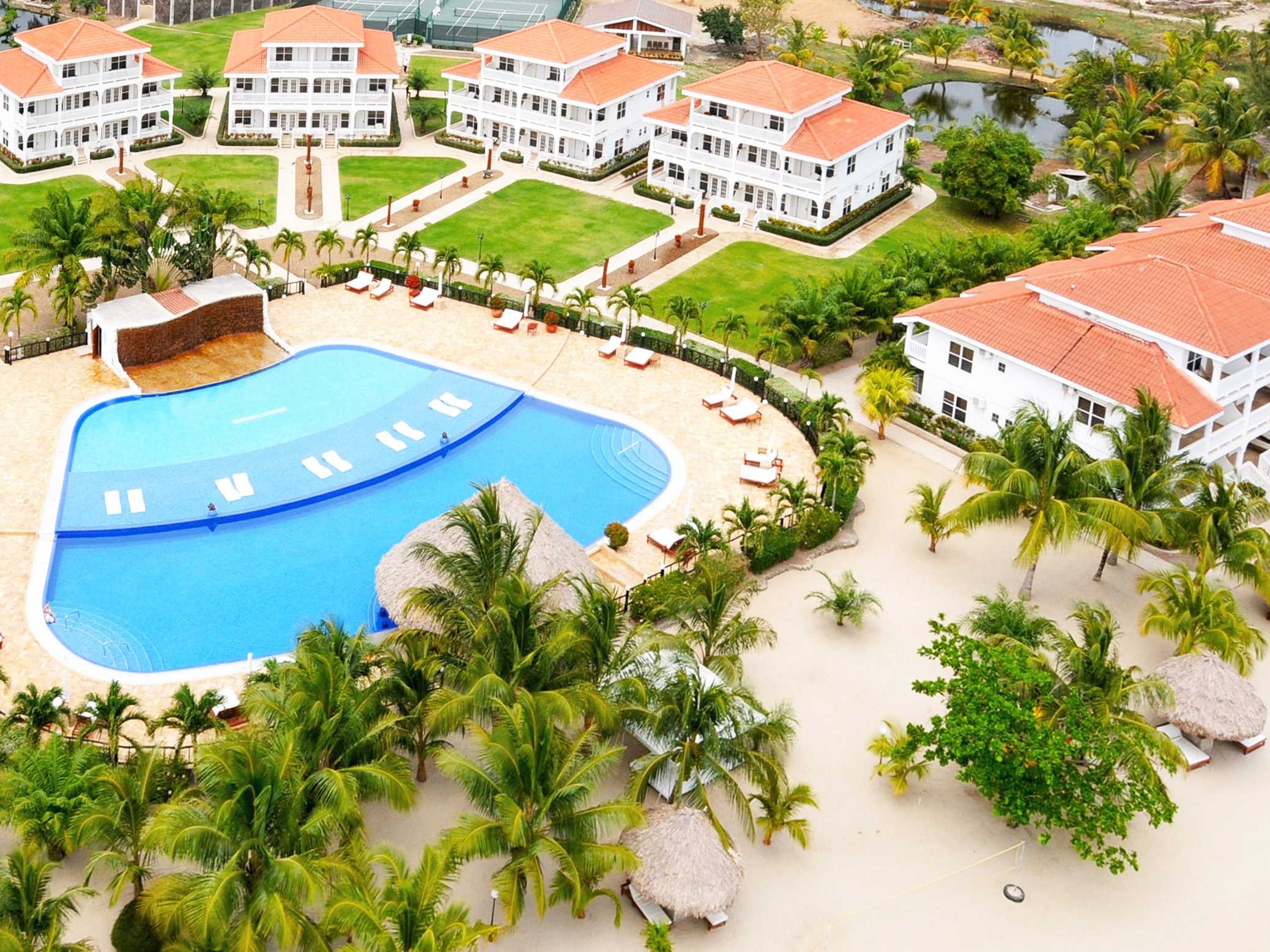 Group Diving Vacations
Belize Underwater offers competitive group comp policies for groups larger than ten or more. Bring a group down and your stay and dives are on us! You'll also get full concierge services to plan your entire vacation with the support of dive and hospitality professionals. Belize Underwater has hosted groups with up to 90 divers and groups of children and adults.
SCUBA DIVER'S GUIDE
TO BELIZE
Average water temp: High 70s to low 80s
What to wear: Skin or shorty
Average visibility: 70 feet
When to go: Year-round
Dive Boats
Fleet takes 22 divers/snorkelers each

Toilet and fresh water showers

Wide stern entry and two ladders

Two 450hp cummins diesel engines

Lots of shade

Fresh water reservoir for cameras