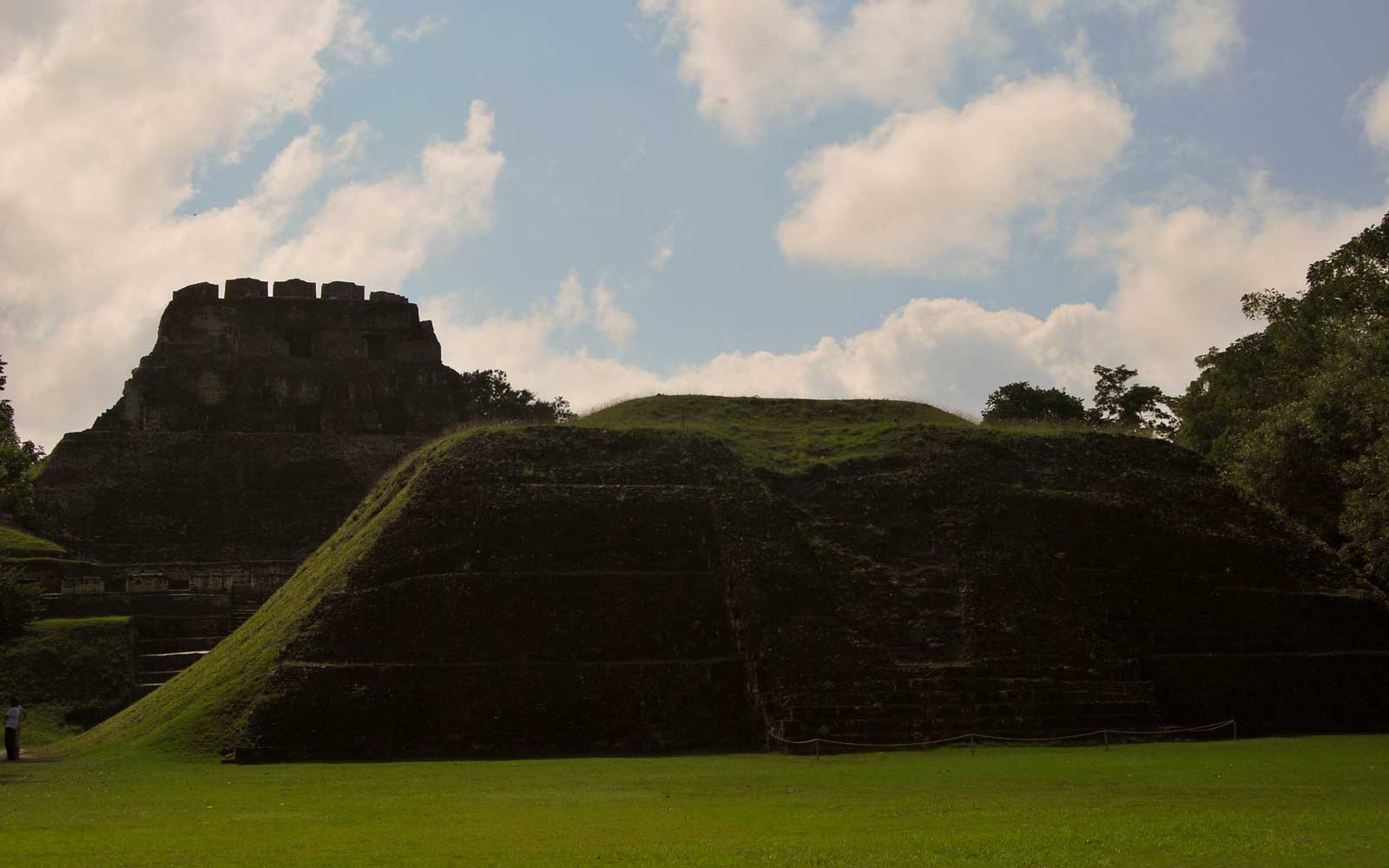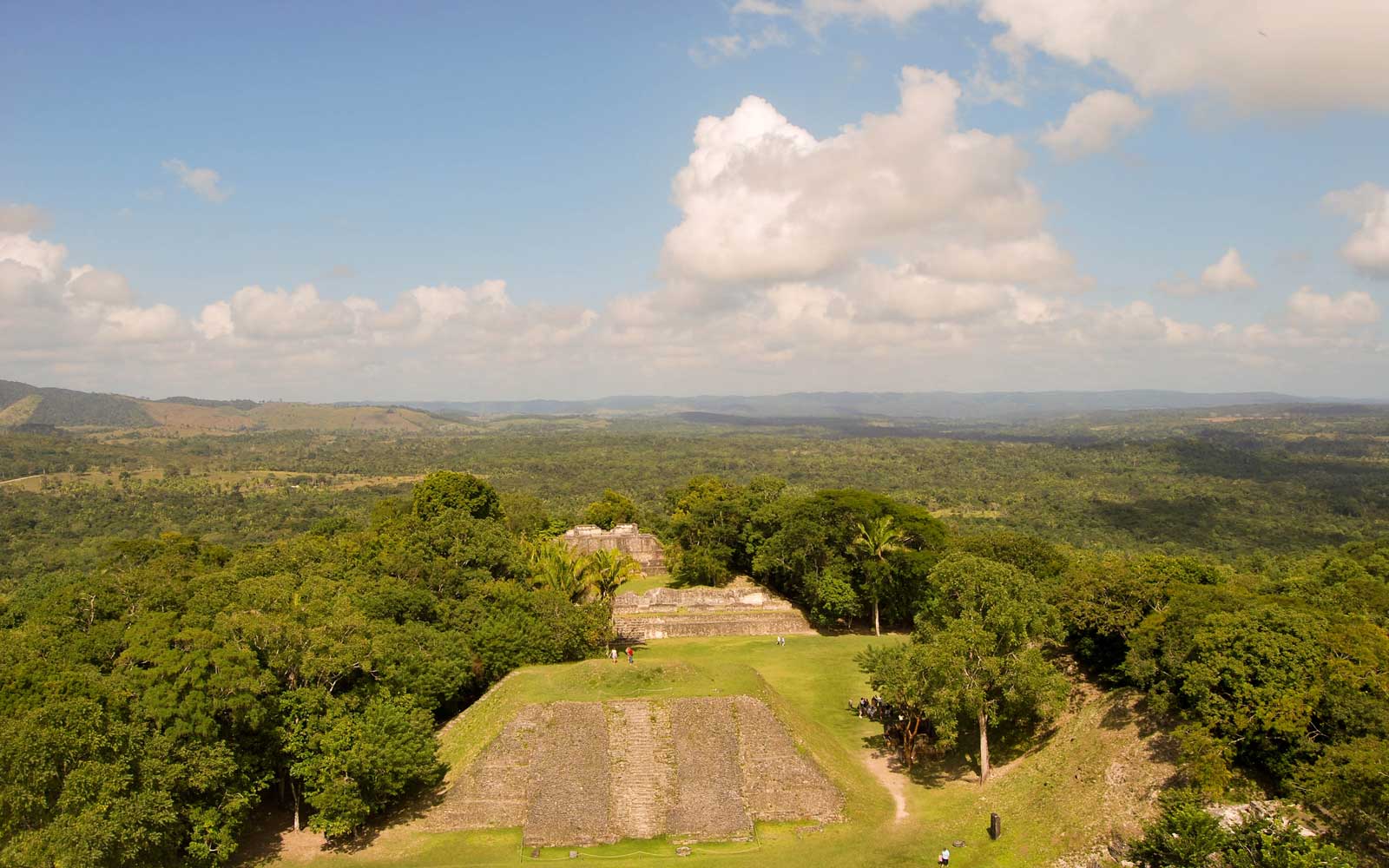 About
Head inland and explore the ancient Maya sites of Belize. From ruins of massive structures to stone monuments, pottery, and temples, learn about ancient practices of the Maya people, many of whom still call Belize their home.
The Sites
Nim Li Punit & Living Maya Experience
The Living Maya Experience offers you an immensely enjoyable visit to a Mayan home in Big Falls Village. You will experience a traditional Maya home, furnished with all natural materials, from Balsa wood benches to beds of tree bark. The Living Maya Experience is a must as the Kek'chi Maya culture is quickly disappearing. You'll spend time in a Maya home that offers a look back to a time when they depended on the land for everything from food to furniture to medicine. You'll even get to help cook the food and eat it afterwards!
After lunch, visit Nim Li Punit. This Maya site is named for a carving found on the longest of the site's twenty-six stone monuments, or stelae. The longest stela is carved with a figure wearing a large headdress and, at a length of 30 feet, is the longest discovered in Belize and one of the tallest in the Maya world.
Bring: bug spray, closed-toe shoes, light long pants, sunscreen, hat, camera, souvenir cash
Difficulty level: Moderate
Approximate tour time: 8:00AM – 3:00PM
Xunantunich & Cave Tubing
Enjoy the orange groves, banana farms, and a view of the Maya Mountains during the scenic drive through the Hummingbird Highway. Once you cross into Western Belize, your journey takes you across the Mopan River on a hand-cranked ferry to reach the ancient site of Xunantunich. The reward for climbing to the top of El Castillo is a spectacular view of both the Cayo District and Petén, Guatemala. After your climb, it's time for lunch at a local restaurant before heading to St. Herman's Blue Hole National Park. Here you can choose from an exhilarating cave-tubing experience through the intricate cave system or simply a refreshing dip at the inland Blue Hole.
Bring: bug spray, towel, bathing suit, dry clothes, closed-toe shoes, sunscreen, camera, souvenir cash
Difficulty level: Moderate
Approximate tour time: 7:00AM – 5:30PM
CAHAL PECH
Cahal Pech is a partially excavated Maya archaeological site whose historical secrets are unearthed yearly by archeology students. Its perched strategically on the highest hill in San Ignacio, between the Mopan and Macal Rivers which converge about a mile and a half below. These rivers were the highways of the ancients who traded fine fabrics, cocoa beans, animal skins and colorful feathers for salt, salted fish and seashells with coastal colonies. Cahal Pech was a palace for Royals who enjoyed the breezes and vistas of their lofty abode. Now, you'll find a visitors' center showcasing various artifacts and a reconstructed model site. The site consists of 34 structures in a compound covering slightly more than 2 acres. Come see what the "high life" was like in Maya Suburbia.
CARACOL
Caracol is the largest known Maya center in Belize covering about 75 square miles. It's a remarkable city complex deep in the rainforest of Belize. It is Central America's own version of the Roman Empire. After an hour and a half driving along dirt roads through the vast nature reserve of the pine forest, you come upon a modern paved highway leading to Caracol. "Caana" meaning Sky Palace, is the main pyramid of the side featuring 4 palaces and 3 temples. At 141 feet, it is considered the tallest building of Belize to this day. Archaeologist deciphered that the ruling family of Caracol defeated Tikal and Naranjo Cities and there is evidence of the architectural mimicry this conquest left at Tikal. Choose to add on a swim and picnic at the Rio On Pools or Big Rock Waterfalls.
YAXHÁ AT SUNSET
Yaxhá, which translates to "Blue Green Waters," sits between two beautiful lakes in Guatemala and is best viewed during sunset. The climb up many of its temples yields breathtaking views of the area, including both the lakes and the Rio Azul which feeds them. The site offers a variety of construction styles. Yaxhá is famed for its organized street structure, unique to the Mayan world, and Stelae which are influenced by Mexico's Teotihuacan. Both spider and howler monkeys inhabit the area and add to the experience.
TIKAL
Cross the border to Guatemala to see the largest city of the ancient Maya world. With over 100 years of archaeological study, Tikal has become one of the most famous Maya sites. Visit various main attractions including Temple IV, the lost world, and the imposing ceremonial Center Plaza. You will be accompanied by a knowledgeable licensed guide, often of Maya ancestry, as you explore the amazing architecture of tower-temples which rise above the jungle canopy. Additionally, the flora and fauna of Tikal are just as diverse with favorable sighting odds of spider and howler monkeys and colorful tropical birds and mammals which are abundant in the surrounding forest. Enjoy lunch at the park then meander through souvenir shops, displaying artisan crafts resembling those the ancients might have bartered.
Lubaantun, Blue Creek Village and Cave Swim
A must-do southern Belize experience! Dating back to the Maya Classic Era and flourishing from AD 730 to AD 890, Lubaantun has many distinguishing features such as its unusual rounded edge black slate rock architecture laid without mortar. A large collection of miniature ceramic charm stones or ritual accouterments were found at the site.
Following the ruins tour, our local guide takes you to the authentic Maya village of Blue Creek where a traditional Maya family will host you for lunch while you try your hand at making corn tortillas. A challenging hike through the jungle, along the pristine river, leads to the immense opening of Hokeb Ha Cave. These caves are mystical places and were known as Xibalba or Underworld passages where the Maya believed the Rain God resided. Hokeb Ha would have been an especially revered ceremonial site as it features a waterfall within the cave.
Bring: bug spray, towel, bathing suit, dry clothes, closed-toe shoes, sunscreen, (waterproof) camera, souvenir cash
Difficulty level: Moderate
Recommended Resorts